Archive for the 'Uncategorized' Category
Comments Off

on Girl Frames, Now in the App Store
June 16th, 2013 Posted 8:35 am
Don't just post that photo, GirlFrame that photo! A collection of fashionable, fun digital frames to fit your favorite horizontal or vertical photos.  From girls night out to your best friends birthday, capture the shot and the look you want with GirlFrames. Brought to you by Working Girls Design and Mean Hamster!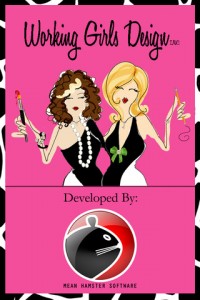 Comments Off

on R8IT
June 14th, 2012 Posted 10:08 am
Mean Hamster Software has joined together with  Sleepy Giant to bring to you R8IT, the mobile photo sharing and rating app for iOS. Now you can be anywhere at anytime and share your photos on the go. Originally designed to aid those in the Skateboarding industry, R8IT was developed to catch the sport as it happens, live! Then share your photos with friends and family on Facebook and Twitter and rate them! Give each photo a score and see what all the buzz is about.
Comments Off

on Bee Craft
June 14th, 2012 Posted 9:38 am
Check out our new 3D crossplatform game Bee Craft, available on Windows, Mac, iOS, and Android! Raise your very own bee farm in this strategic and educational game. Test your beekeeping skills as you nurture your hives and guide your bees to success!
Comments Off

on Mother Nature coming to Big Fish Games!
February 2nd, 2012 Posted 1:51 pm

Feb 13th! Mother Nature will be on Big Fish Games exclusively from February 13th to 20th, with release to other major portals immediately after that.
Mother Nature represents 3 years of blood, sweat, and tears (figuratively that is. Our engineers are too 'manly' to actually have tears…or so they say) at MHS, and we are very proud to announce that it is being released in less than 2 weeks!
Keep an eye out for updates from us as the release date gets closer!
Comments Off

on The Hamster is hiring!
February 1st, 2012 Posted 3:05 pm
Mean Hamster Software is actively looking to fill 2 positions (among others):
-Director of Business Development
-Unity Programmers
Please see the Careers page for more info. Resumes can be sent to jobs@meanhamstersoftware.com
Comments Off

on Happy Holiday's from Mean Hamster Software!
December 14th, 2011 Posted 10:24 am
All of us at Mean Hamster want to wish every one a Happy Holiday, and a Happy New Year!
Comments Off

on Helping the Edutainment Sector
October 27th, 2011 Posted 10:18 am
We are proud to say that we support edutainment games and software, and love to make them too.
This article talks about some thing we recently did in this sector: click here to see it.