Archive for the 'Game Announcements' Category
Comments Off

on Everything Nice Incorporated
March 8th, 2012 Posted 3:06 pm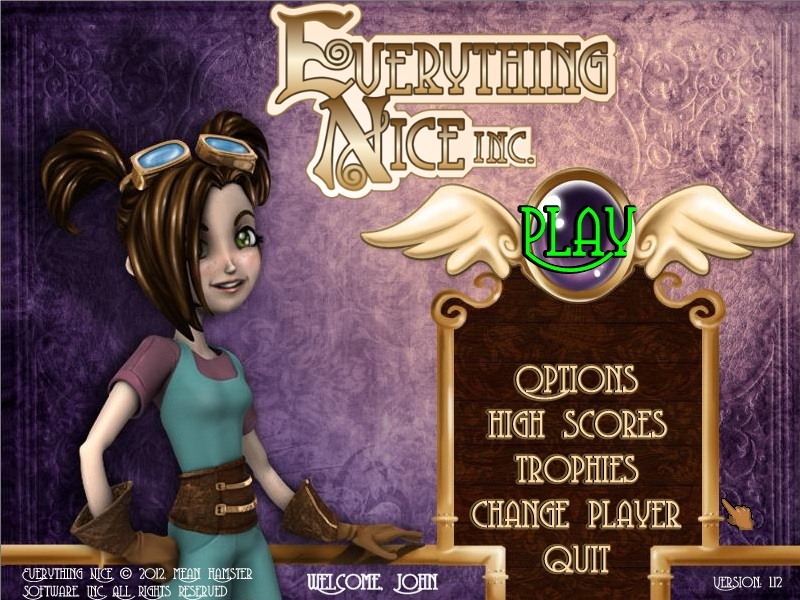 Everything Nice Incorporated our Sequel To Everything Nice Is Coming Soon!
The new version has dozens of improvements over its predecessor. The WonderMachine output bin can hold 2 items one behind the other. Improved Graphics. Easier Recipes, Smarter Click zones, More Animations, Better Tutorial, Easier to use interface and new upgrades and much more!
Launching April 18th at WildTangent.com!
May 1st at Oberon!
Comments Off

on Mother Nature images round 1
November 1st, 2011 Posted 10:46 am
Greetings hamsters!
In anticipation of Mother Nature's release on Big Fish this month, we will be releasing a round of screen captures every few days until the game is out. Get excited!
Round 1 features images of our heroine Autumn, plus some bonus artwork.
Comments Off

on Mother Nature coming to Big Fish Games!
October 26th, 2011 Posted 11:58 am

After years of development, Mean Hamster Software is very proud to announce that it's revolutionary title "Mother Nature" will be released next month, on Big Fish Games!
Stay tuned for updates on the game…