Snail Mail:
Mean Hamster Software, Inc.
11233 Old Military Rd NE
Poulsbo WA, 98370
About Us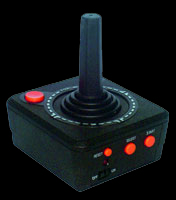 The Early Days: Mean Hamster Software was founded in 1985 by John Swiderski, after the video game crash of 1984. At this time, computers were becoming more popular than Video Game consoles. We produced dozens of titles for the Commodore 64 and Amiga from 1985-1990. When Commodore went out of business, Mean Hamster Software took a hiatus from the programming arena until 1999. Picking up where we left off, supporting the up and coming Retro Gaming circle. Writing new software and support the old time systems was something of a new concept at the time and Mean Hamster Software pioneered in this Field with the Release of several titles for the aged Atari 5200 system. The world's first new game ever for this system since 1985. After several new Atari and Amiga titles, Mean Hamster Software decided to move on to yet Another Pioneering medium, the Hand-Held Computer. Later Mean Hamster took the casual world by storm producing Pet Shop Hop for PlayFirst.
Today: We now primarily focus on development of titles for the casual market.
Friends: Mean Hamster Software's success and Experience in the retro-gaming market formed many friendships and new ideas on how gaming should be today. We now work with well known companies like PlayFirst, Namco, Big Fish Games, Cyan Worlds, Inc., First Star Software, Inc., Fossil and others to bring you quality fun games!